NRA BIT & Chief Range Safety Officer Certification Class
This is an NRA Instructor class with pre-requisite requirements.  You must already be a certified NRA Range Safety Officer to take the training.  The first day's training includes BIT but if you'd taken BIT within 24 months prior to this class you don't have to take it again.  If you don't need to take the BIT portion, please call to register and you pay $175, instead of $275.  CRSOs are certified to teach and supervise NRA Range Safety Officers and to write Standard Operating Procedures for gun ranges.  NRA requires a minimum of four instructor candidates for any NRA Training Counselor to run any instructor course.
If you've taken and passed BIT within twenty-four months prior to this class you don't have to repeat it and $100 will be refunded from your registration fee.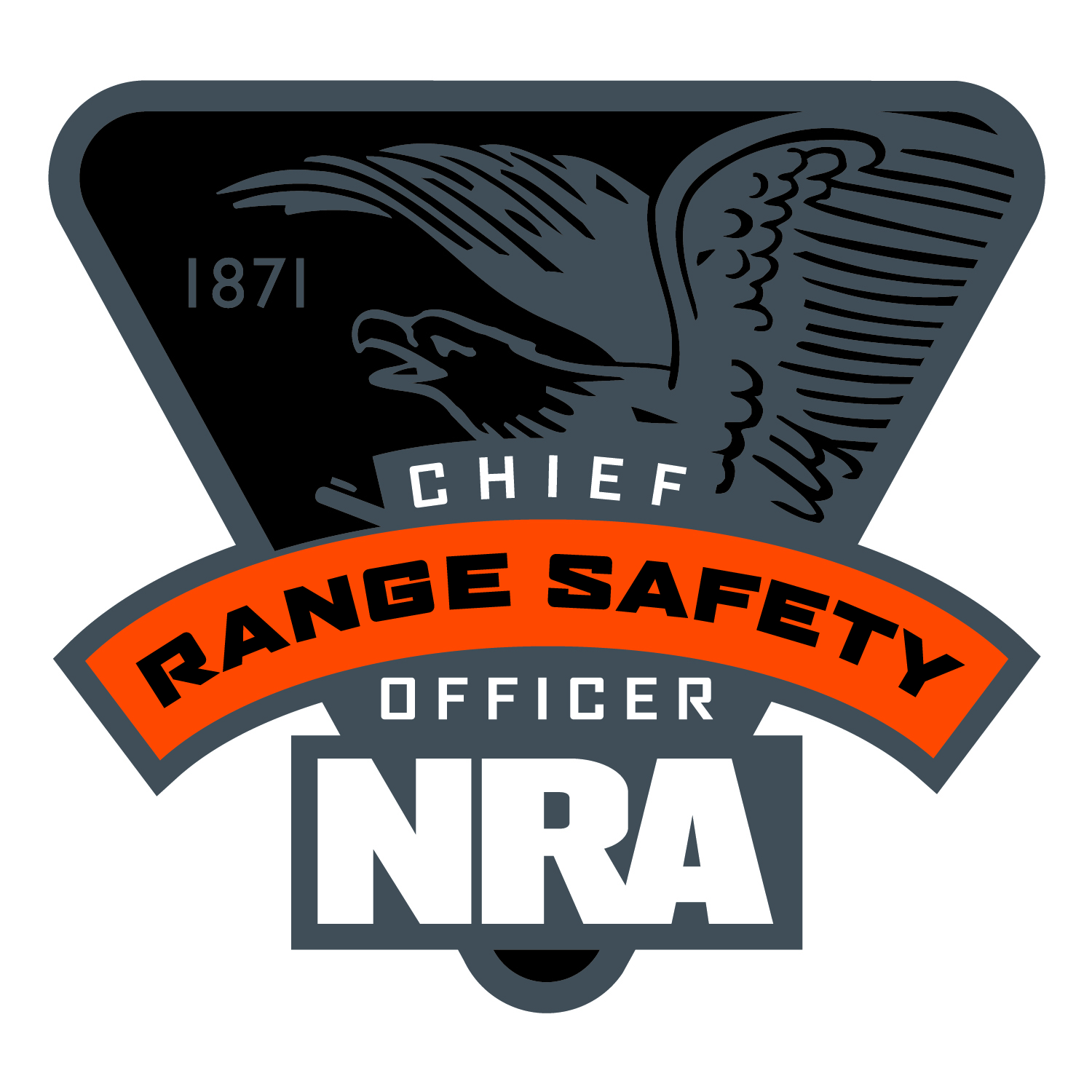 2 Day Class – Call to be added to
list and when we have 4
students NRA will allow
us to conduct the training.
$275.00Add to cart
Registration details
You must register at least 14 days in advance of class to allow time to order and receive required NRA training materials.  If less than four people pre-register the class will be cancelled and deposits refunded.  Last minute registrations taken if four people have pre-registered and instructor has any extra NRA training packets on hand.
You must be 21 or older to take this class.
Payment with your registration is required to reserve a slot for a class.  If you cancel attending more than 48 hours prior to the scheduled start time of a class you've registered for there will be a $50 cancellation fee deducted from your refund to cover our advance administrative costs.  Cancellations within 48 hours of a class starting time are subject to a $75 cancellation fee.  If you do not cancel or show up for class your pre-payment is forfeited.
Please click here to review our full registration policies and details.
Looking for a NRA Range Safety Officer Certification in The Woodlands, Conroe, Spring, Montgomery, Tomball, or greater Houston area? We're glad you found us! Give Handgun Skills a call today 281-645-6290.