Purchase Your Handgun Training Manual Today!
Only $7.95 + tax (download)
Preview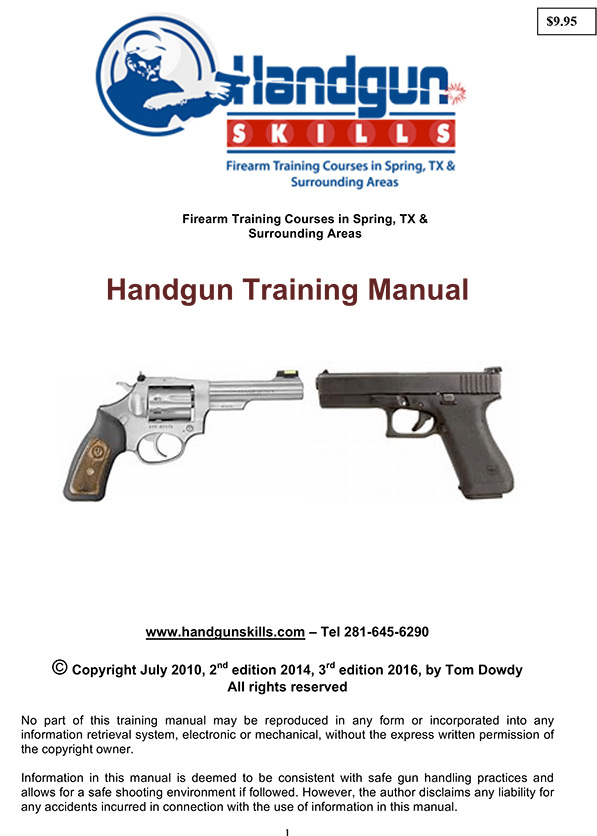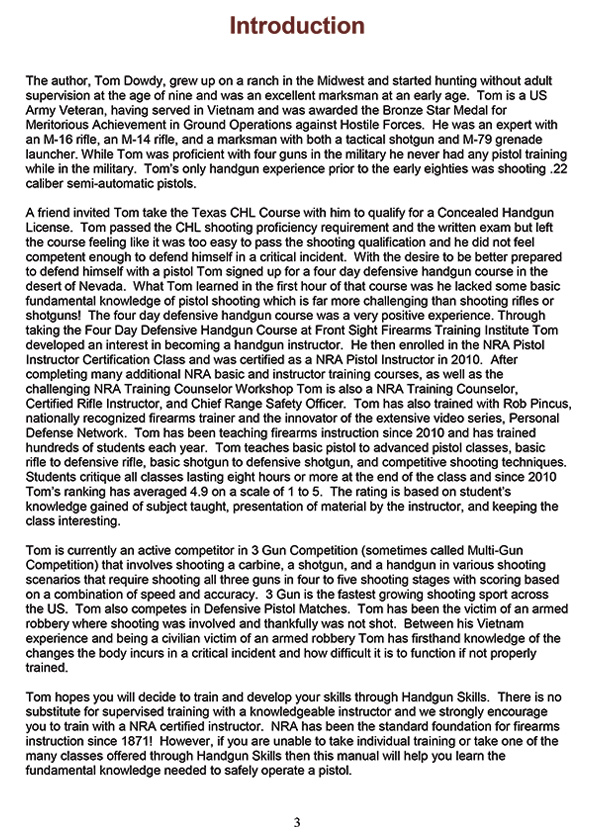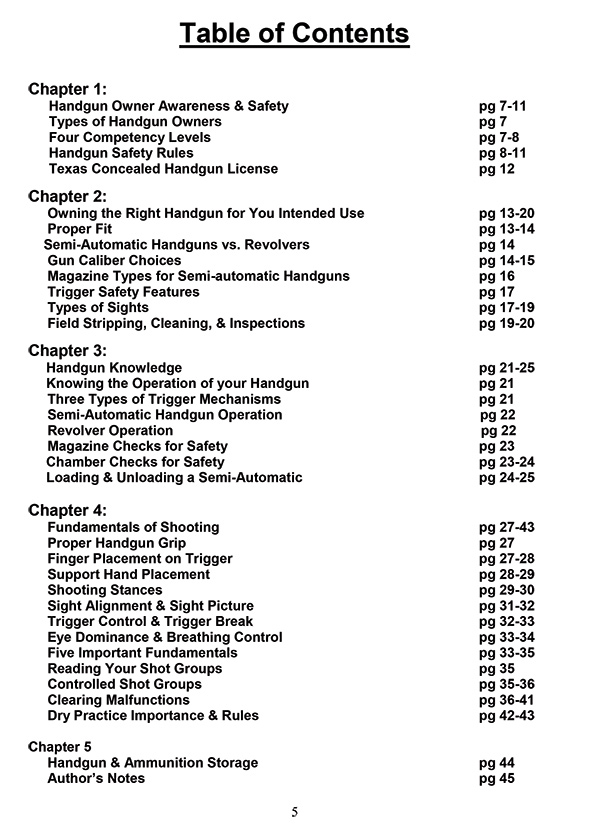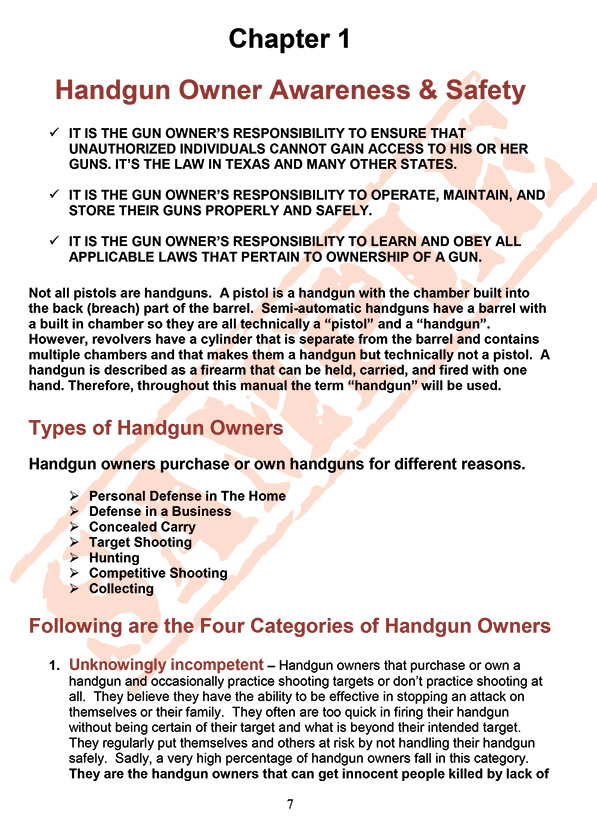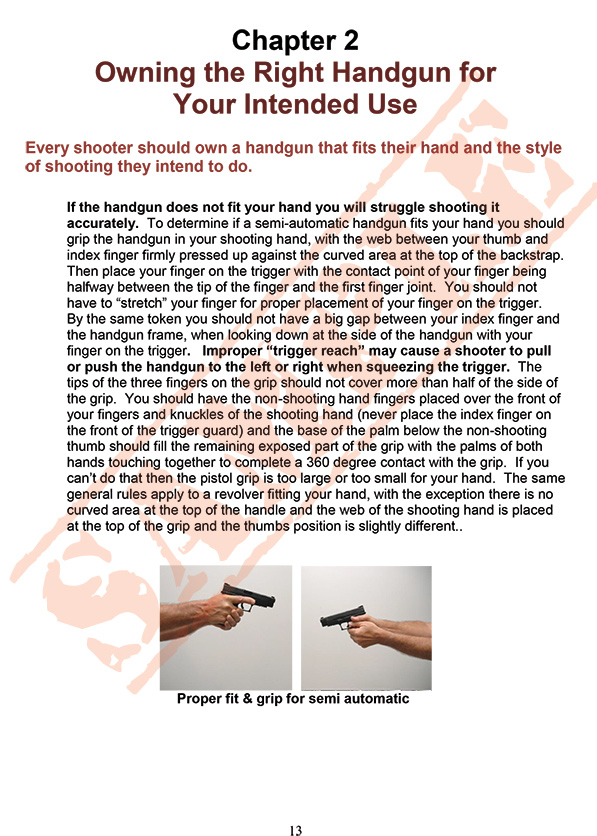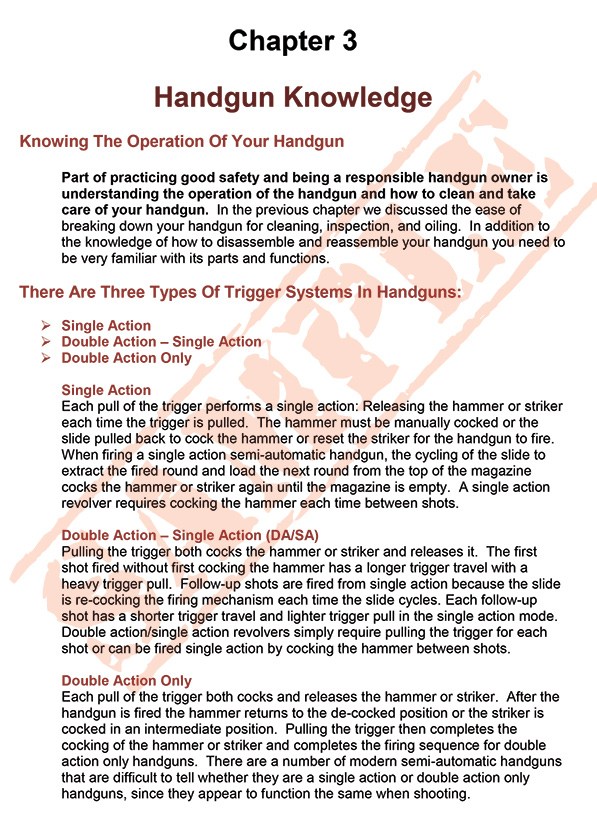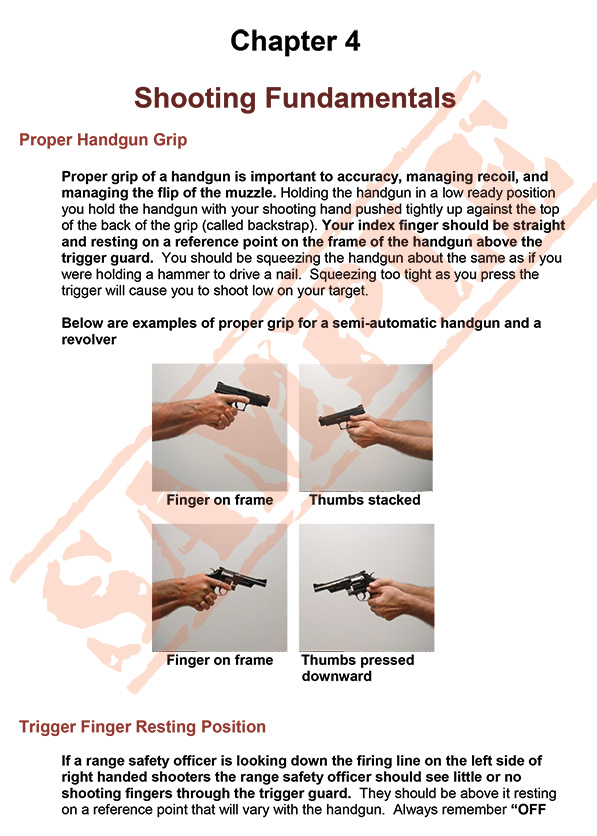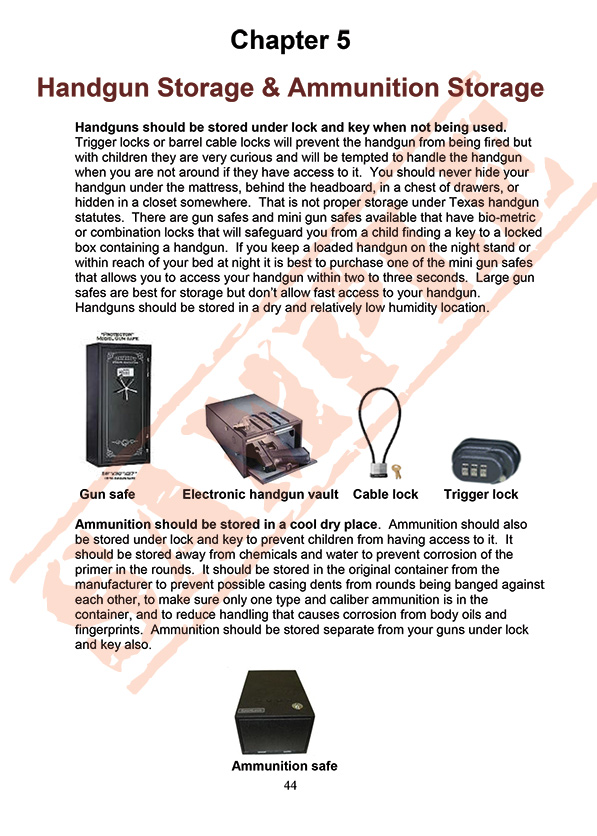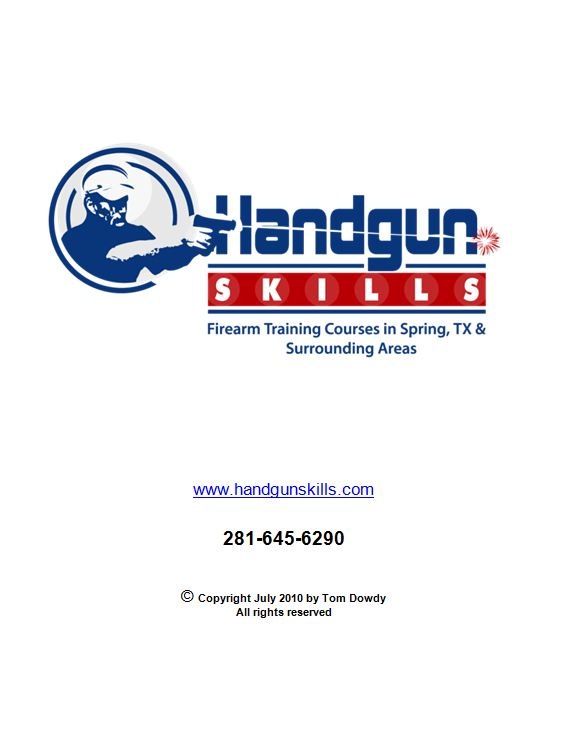 $8.61Add to cart
Forty-six page manual with color photos showing proper handgun operation methods. If you don't have the time to attend any of Handgun Skills training then you can download this copyrighted training manual for $8.61 (7.95 + tax). If you haven't had any formal handgun training this manual will help immensely in learning fundamentals you may not know and how to correct bad shooting habits.
The manual has five chapters and include the following topics: Handgun owner awareness and safety rules for gun handling, competency levels of handgun owners, choosing the right handgun for your intended use, semi automatics and revolvers operations, laser sights and night sights, ballistics, cleaning handguns, types of ammunition, chamber checks and magazine checks for safety, proper grip, shooting stances, eye domination, sight alignment, sight picture, hold control, breathing control, trigger control, follow through, reading shot groups, clearing ammunition and handgun malfunctions quickly, and proper storage of handguns and ammunition.